Jimmy Wayne Performs @ 4th annual BlueJean Ball
Jimmy Wayne in Concert
Award Winning Musician
New York Times Best Selling Author
Keynote Speaker
Saturday Sept 26th 2015
5:00 p.m. Private Dinner & Concert
Cost $100/ticket
7:00 p.m. Program/Concert
Cost $25/ticket  Concessions available.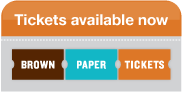 Join us for an evening with Jimmy Wayne at the 4th annual BlueJean Ball benefiting Bit of Hope Ranch.  Jimmy is no stranger to the hardships faced by many of our neglected and abused children in Gaston County.  He is a former foster kid turned country music singer/songwriter whose songs and story highlight his mission to bring awareness to kids who age out of the foster system and become homeless. With hits such as Put Your Hand In Mine, I Love You This Much, and Paper Angels, he released Do You Believe Me Now, his biggest hit to date for which he earned the millionaire award for having 100,000,000 radio spins in America.  In 2009 Jimmy toured with Brad Paisley and recorded Sara Smile with Hall & Oates.
Want to meet Jimmy that evening?  Join us at 5:00 p.m. for a private dinner and hear Jimmy in a personal setting.  Gates open at 7:00 for the concert that is guaranteed to inspire our community to reach out to these hurting children. 
Tickets for the private dinner are limited, so get your tickets today.  Cost $100 and includes dinner and the concert.
Tickets for the concert are available for purchase online or at the gate.  Only online ticket purchases are guaranteed a seat.  The concert is designed for ages 14 and up, cost is $25/ticket.
"In 2010, Jimmy walked halfway across America to raise awareness for kids aging out of the system.  In August, we have teams that are walking across Gaston County to "meet halfway" in order to raise awareness for this fundraiser.  For eight years, Bit of Hope Ranch has rescued dozens of animals that offer their stories of rescue and restoration for hurting children.  Volunteers have given their time and sweat to ensure that these families have a safe place to seek help.  Community leaders have shared their struggles and we have created programs that are meeting these challenges.  Together, this mission has offered  unique services to some of the most unreachable kids.  Now. I am asking you to " meet us halfway" so  that we can continue to offer hope and healing to hurting families.  Purchase your tickets today and commit to helping us reach more children through your generous contributions."   
Thank you, 
Meg Vanderbilt
Executive Director